Ronan Devlin
In Flow Online
A New Web App artwork created for Light Night Liverpool, 21st May 2021.
Just as the imperceptible atomic world is uncertain, the work's visual form resonates and changes state through audience engagement, creating a perpetually unfolding 'scape' of moiré pattern.
On LightNight audiences can engage with, control and travel through multiple levels of the work via any up-to-date web browser on any (mobile, tablet, desktop) digital device.
This work, commissioned by LightNight Liverpool, was made in collaboration with media-designer Michael Flückiger and composer Ant Dickinson. The piece is a new edition of an audience responsive installation: ronandevlin.com/in-flow
Limited Addition In Flow prints (in association with LightNight Liverpool) are available at ronandevlin.com/store/in-flow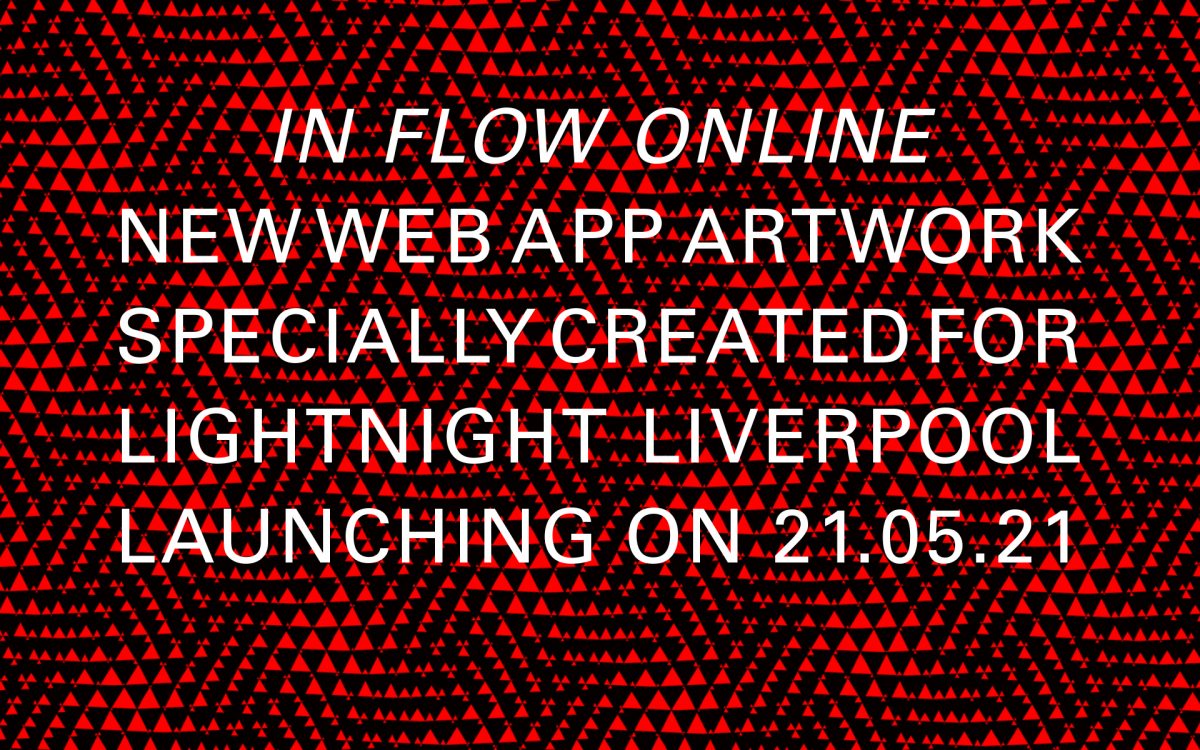 270
73
next