Ronan Devlin & Michael Flückiger
Loom
3 Broadgate, London
Curated by Rosie Glenn
An interactive public artwork, commissioned by British Land for the archway of 3 Broadgate.
Referring to Broadgate's textile making heritage and Orms Architects' design for the building's cladding, Loom weaves an electronic fabric which unfolds in response to individuals passing through the building.
Influenced by Joseph Marie Jacquard's power loom and its revolutionary binary control system invented in 1801, the artwork generates sine waves with unique amplitude, frequency and colour characteristics which, in imitation of thread, visually weave visitors' passage through the space.
In perpetual motion, the visualisation reflects and meshes together individual traffic at the site, gaining in complexity as its multiple virtual threads interweave and fabricate fibril patterns in response to collective human movement.
Presented on a bespoke 5m diameter LED screen, by lighting designers Speirs & Major, the work runs daily from 6 am to midnight. With its visualization reflecting outdoor lighting conditions, the newly commissioned piece is subtle and amorphous by day, gradually becoming more defined and luminous by night.
The work was launched during London Design festival 2019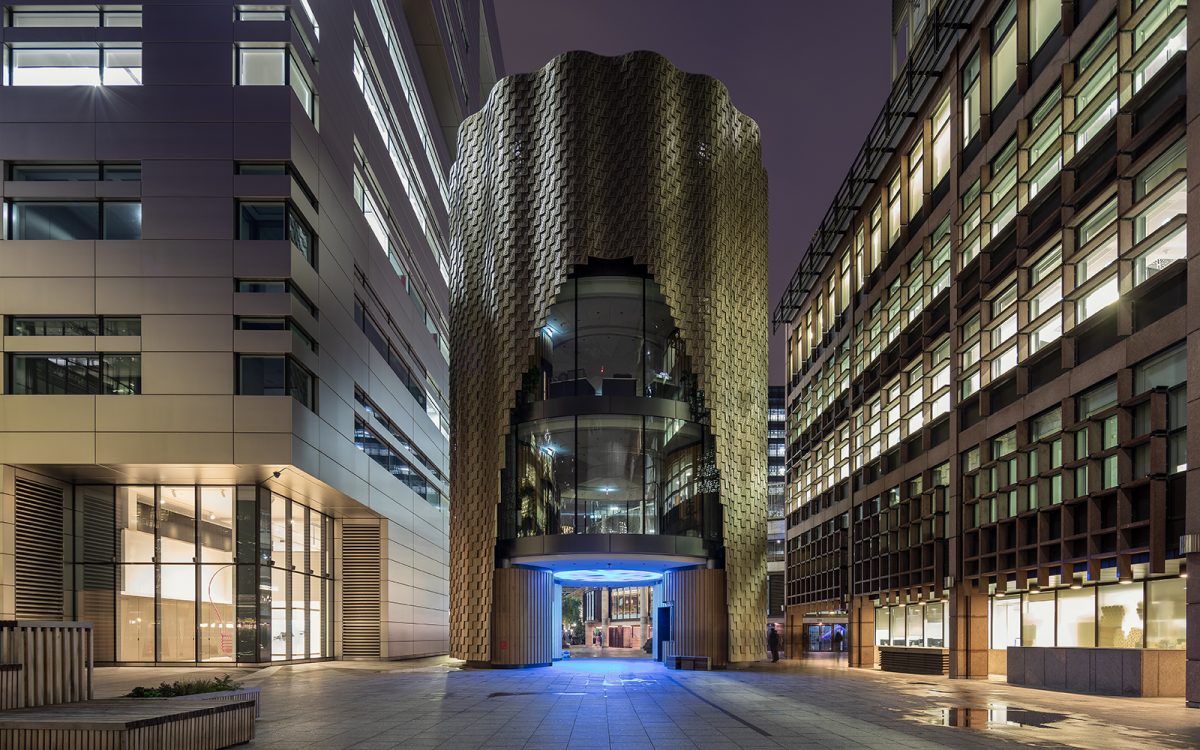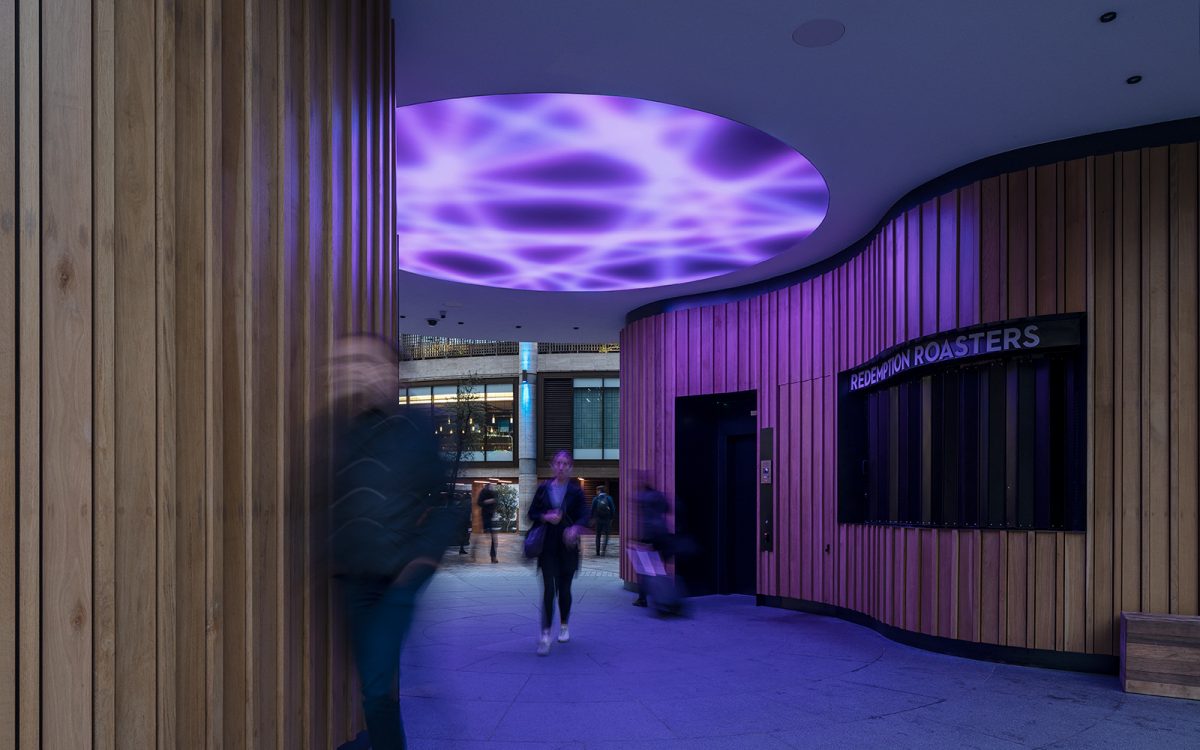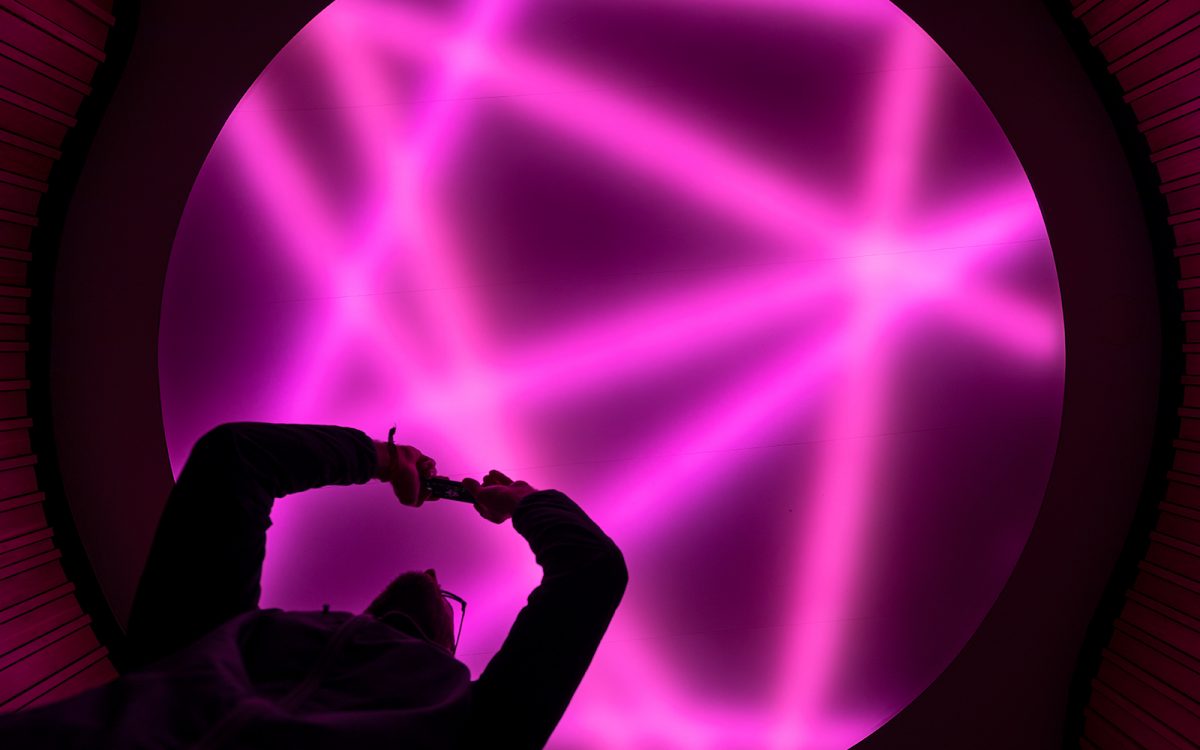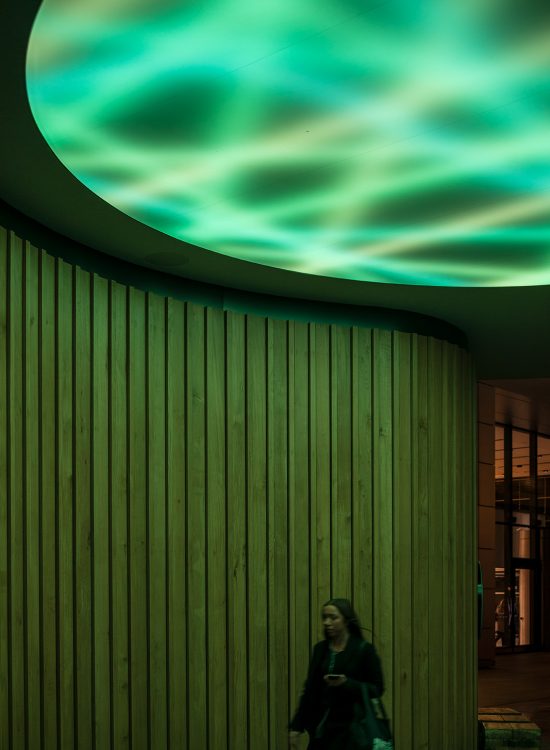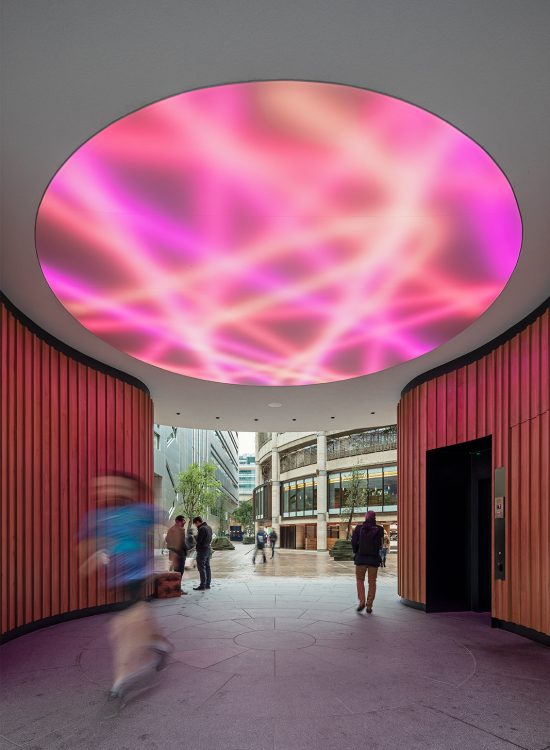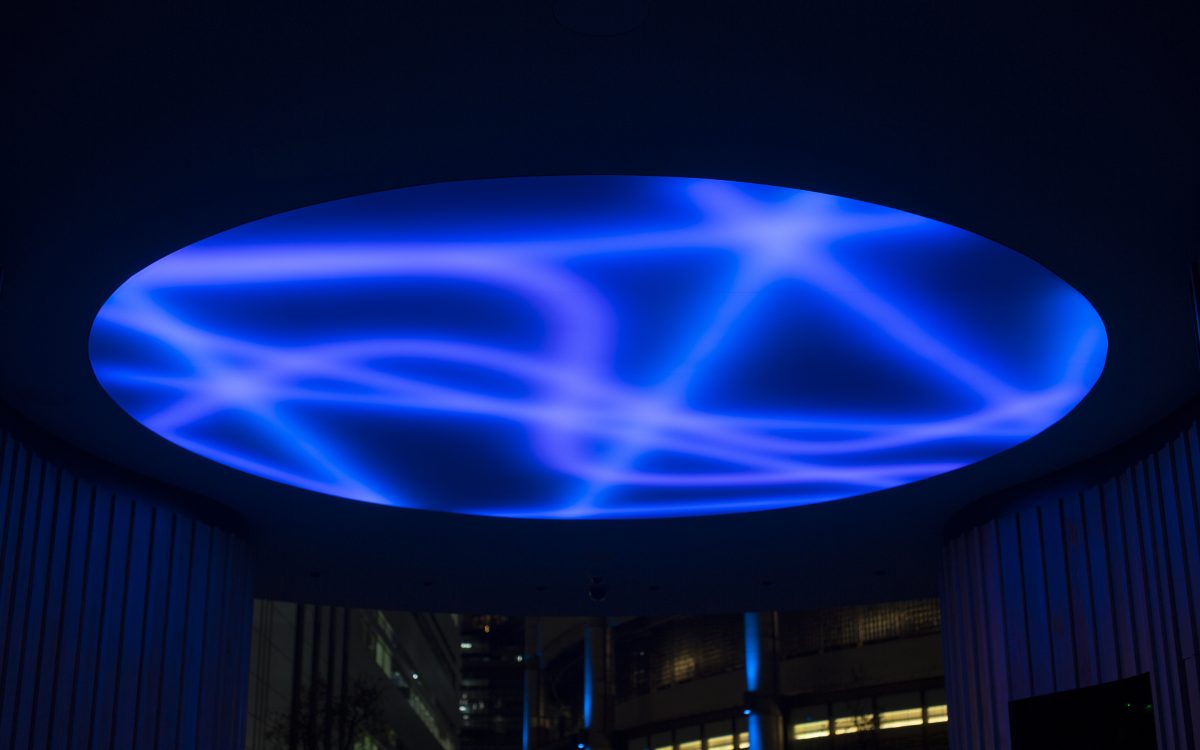 73
61
289